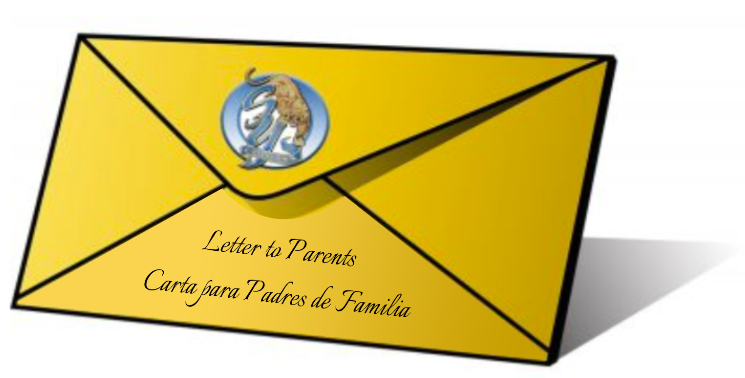 October 5, 2021
Dear Parent, Guardians, and Students,
Welcome back to the second quarter of the school year! We hope your break was restful and fun. As we return to instruction, there is an important issue we need to address as a school community.
Over the last few weeks, we have witnessed some alarming challenges issued to students on Tik Tok. These challenges are illegal and have caused disruption to our learning environments and campus climate. The latest challenges, one which includes assaulting staff members, posted on this social media platform, raise major concerns for the safety of our students and staff. Please ensure that your children understand the severity of repercussions that may result if any of these challenges are initiated on a school campus.
Participation in these challenges will not be tolerated. As a District, we focus on providing a safe learning environment for our students as well as a safe working environment for our staff. It is essential that we work together to maintain safety on our campuses and minimize the impact of these misguided social media challenges that negatively impact our schools. As a restorative district, we believe in repairing the harm and addressing the problems immediately when an issue arises; however, this does not eliminate the disciplinary actions that may result from the execution of these challenges.
As your child returns to school, please reemphasize that their safety and education are our primary goals. It is imperative to leave these unproductive and potentially dangerous challenges off our campuses and let's return to school committed to enjoying the academic and extracurricular opportunities that we offer to all our students. Welcome Back!
5 de octubre, 2021
¡Bienvenidos al segundo trimestre del año escolar! Esperamos que su descanso haya sido placentero y divertido.
Al regresar a la instrucción educativa, hay un tema importante que debemos abordar como comunidad escolar. Durante las últimas semanas, hemos sido testigos de algunos desafíos alarmantes emitidos a los estudiantes en Tik Tok. Estos desafíos son ilegales y han causado interrupciones en nuestros entornos de aprendizaje y el clima del campus. Dentro de los últimos desafíos, uno incluye agredir a miembros del personal y esta publicado en esta plataforma de redes sociales. Esto plantea grandes preocupaciones por la seguridad de nuestros estudiantes y personal. Asegúrese de que sus hijos comprendan la gravedad de las repercusiones que pueden resultar si cualquiera de estos desafíos se inicia en un campus escolar.
No se tolerará la participación en estos desafíos. Como distrito, nos enfocamos en brindar un ambiente de aprendizaje seguro para nuestros estudiantes, así como un ambiente de trabajo seguro para nuestro personal. Es esencial que trabajemos juntos para mantener la seguridad de nuestros campus y minimizar el impacto de estos desafíos equivocados de las redes sociales que impactan negativamente nuestras escuelas. Como distrito restaurativo, creemos en reparar el daño y abordar los conflictos inmediatamente cuando surge un problema; sin embargo, esto no elimina las acciones disciplinarias que pueden resultar de la ejecución de estos desafíos.
Cuando su hijo regrese a la escuela, vuelva a enfatizar que su seguridad y educación son nuestras metas principales. Es imperativo dejar estos desafíos improductivos y potencialmente peligrosos fuera de nuestros campus y regresar a clases comprometidos a disfrutar de las oportunidades académicas y extracurriculares que ofrecemos a todos nuestros estudiantes. ¡Bienvenido de nuevo!