MISSION STATEMENT
The mission of the World Languages Department at San Ysidro High School is to provide all students with the foundations to become bilingual, biliterate and to adopt a global mindset. We strive for all students to achieve literacy and proficiency in interpersonal speaking skills in another language. Students will become culturally knowledgeable about and competent in different contexts and will further explore and grow their language abilities outside of SYH, whether in the U.S. or abroad. We will inspire our students to become lifelong language learners so that they may be 21st Century-ready and use their skills in their future professional and personal lives. Most importantly, we want to arm our students with cultural sensitivity and a global perspective so they may use their language skills to create change where it matters most to them.
OPPORTUNITIES TO TRAVEL AND STUDY LANGUAGES ABROAD:
Both of these travel companies provide scholarships for talented low-income students who wish to further their skills
For more information on study abroad opportunities, please see Madame Rosa in Room 301 during lunch.
BREAKING NEWS:
SYH Student Angela Lopez Received a travel Scholarship from CIEE. She spent a month in France this summer. Read about her experience in her blog post linked below!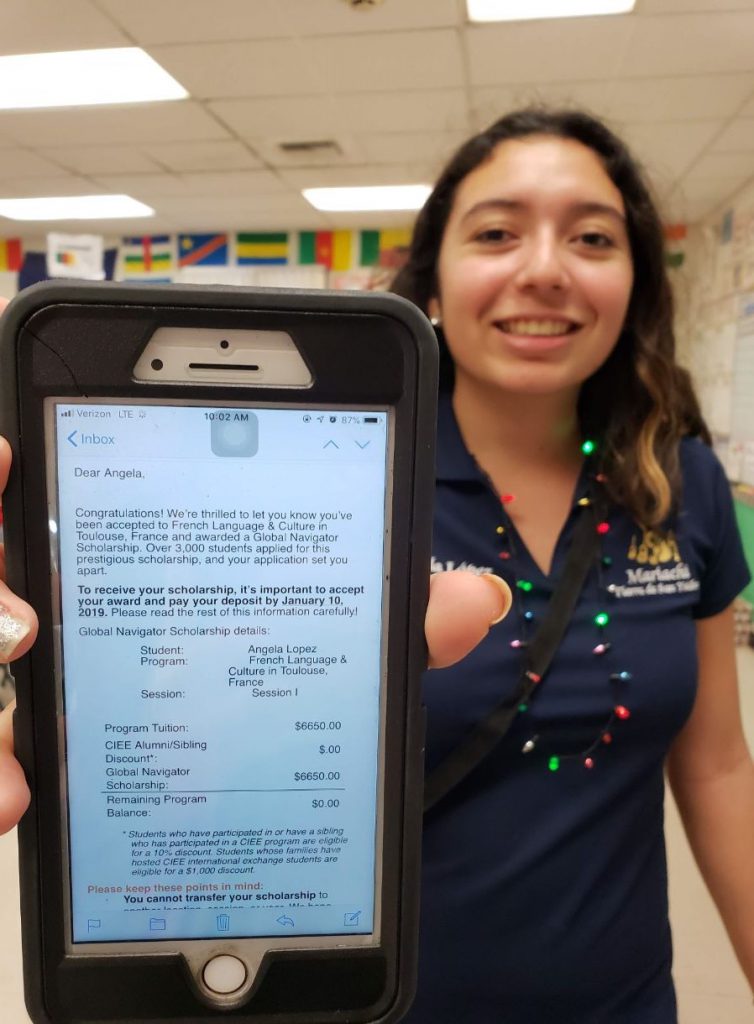 World Languages Common Classroom Rules:
Responsibility:  Be focused and prepared with required materials.
On time: Be present, actively engaged, free of cell phones, electronics or make-up.
Attitude: Be positive, do your best and show initiative.
Respect: Value yourself, your teacher, your peers, your school and your world.